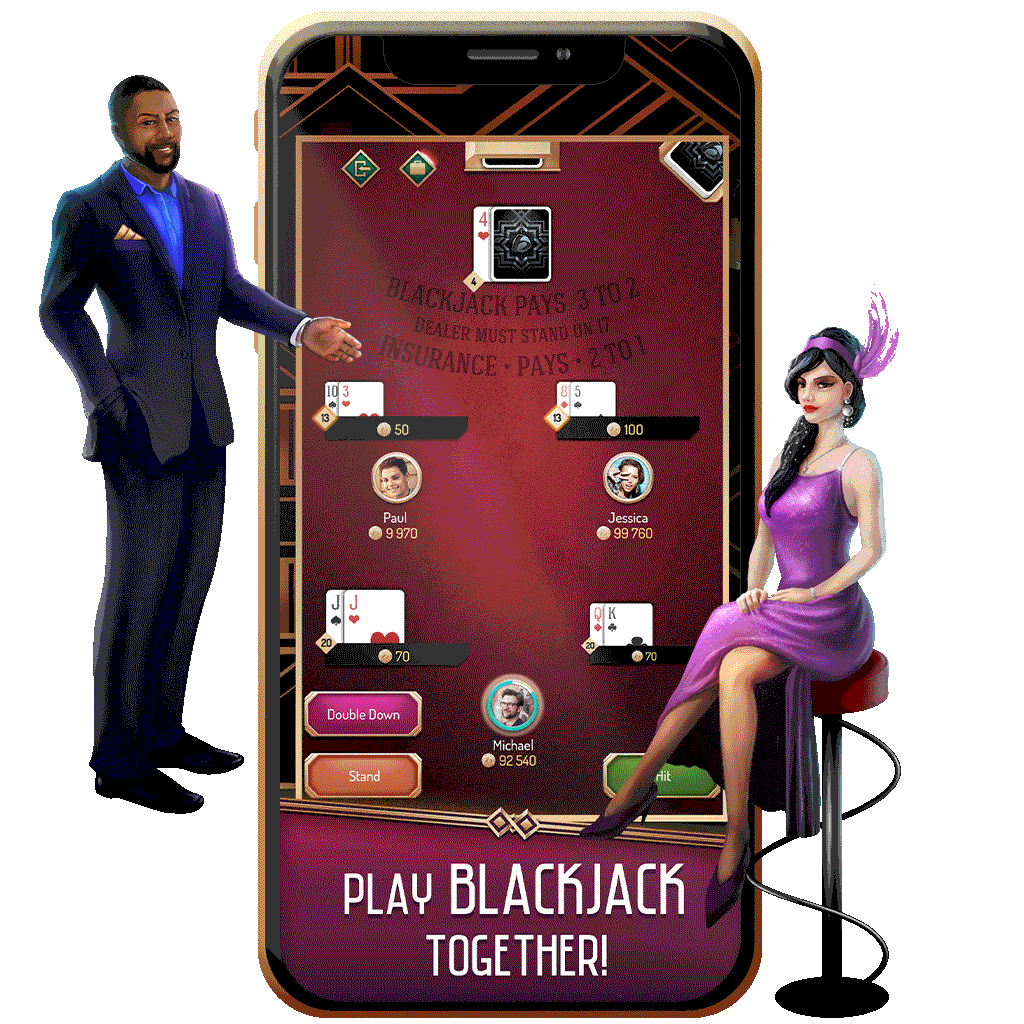 Free chips
You'll never run out of chips!
Personalize the game
Change avatars or use your own pictures!
Stylish experience

Immerse yourself in jazzy music and Art Deco atmosphere!
Unlock and open cases
Get chips for just playing the game!
Casino world tour
Play in Vegas, Atlantic City and Sydney!
Classic blackjack
A casino in the palm of your hand!
Blackjack Duels
Learn and play blackjack in Blackjack Duels- the most stylish casino experience on your phone! Score more points than the dealer but don't go over 21! Strategize, calculate, risk and win loads of chips. In our casinos, everyone's a winner – dealers always make sure that you have chips left to continue playing even after an unlucky streak.
Blackjack Duels is a free to play entertainment social casino game that contains in-app purchases. Success at Blackjack Duels does not imply success at real money gambling and gaming.
Features
You can always play the game even after an unlucky bet.
Collect chips every day and put them to work!
Win hands and open cases. You're always being rewarded for playing in our casino!
Select one of the original avatars or upload your picture. Browse your statistics and check out other players
Travel the world with Blackjack Duels! Play in Vegas, Sydney or Atlantic City. No casino is the same!
Immerse yourself in the art deco atmosphere and jazzy music.
Connect with other players: set up your account, meet new people and play together.