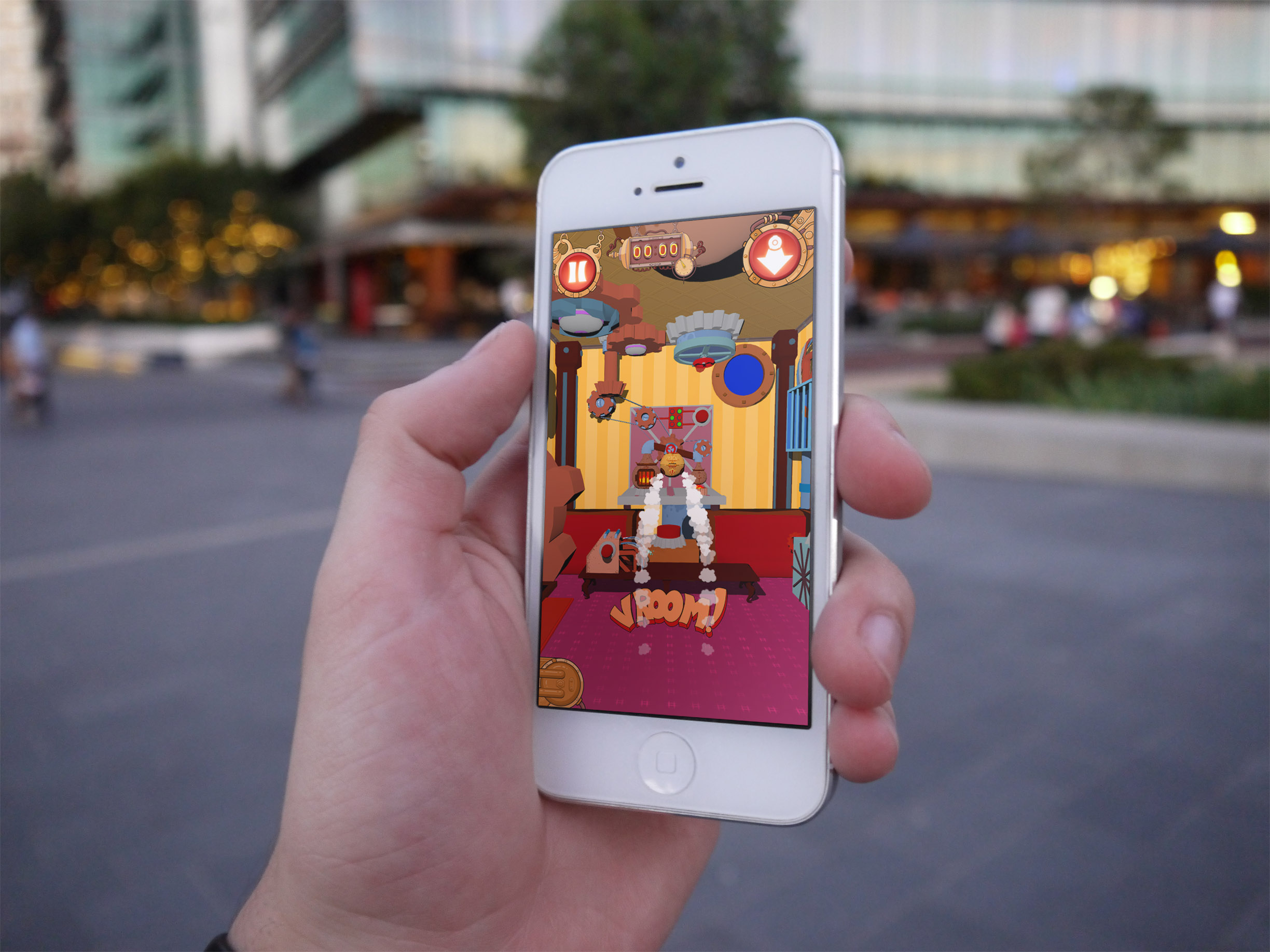 The exciting deep sea adventure Full Ahead! from b-interaktive is now available for iPhone, iPad, and iPod touch. Along with its fresh comic steampunk design, the casual game for the whole family scores with its innovative controls, which provide a realistic throwing feeling thanks to the acceleration sensors and gyroscope. The fun steampunk adventure is now available on the App Store at the introductory price of EUR 0.89 / $ 0.99 / £ 0.69.
In Full Ahead!, players must guide V3RN, a mechanical repair ball, through 80 challenging steampunk levels inside a submarine and thus ultimately rescue it from the bottom of the sea. To do so, players must collect cogwheels on every level using well-aimed tosses and then bring V3RN to the exit to the next level by tipping the screen and moving the smartphone or tablet.  This can quickly become quite tricky, since the closer V3RN is to his goal, the harder levels become. That means even more moving objects, obstacles and puzzles solve! Thanks to the creative use of tilt and motion sensors, made popular by Nintendo Wii and Wii-U, intuitive game fun is guaranteed. To download the app, operating system iOS 8.0 or higher on a smartphone or tablet is required.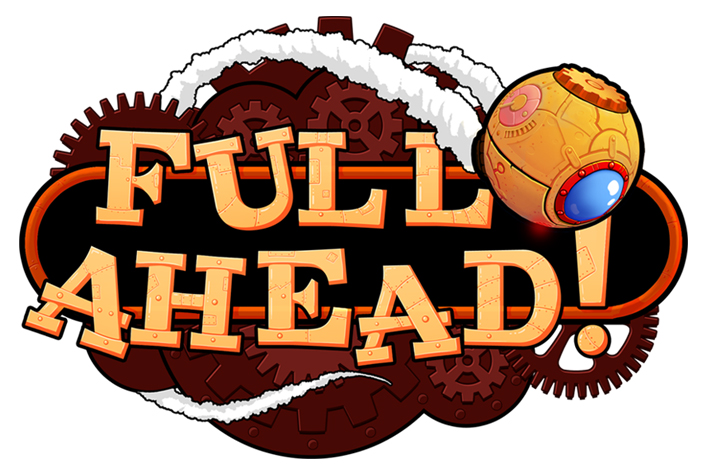 Features:
3 amazing worlds with over 80 levels!

Innovative controls and game physics for a realistic tossing feeling

Exciting gameplay in an original steampunk environment

Turbo & sonar device features

Pipes, magnets, secret doors, and unique environmental puzzles

Magnificent comic steampunk design

Facebook Connect and leaderboards
Full Ahead! for iPhone, iPad, and iPod touch is now available in German, English, French, Spanish, Italian, Polish, Chinese, Korean, and Japanese at an introductory price of just EUR 0.89 / $ 0.99 / £ 0.69. Additional levels will appear soon.
---
About b-interaktive
Since 2011, b-interaktive has been turning classic tabletop games into apps for smartphones and tablets. Today, the young company with 30 employees in Schwerte, Germany, and a branch office in Poland has raised the bar in the international mobile business. b-interaktive relies on renowned partners and global collaborations to create innovative products and connect people around the world via the modern mobile platforms such as iOS, Android, Windows Phone and Windows 8.
CONTACT:
b-interaktive GmbH
Eugen Barteska
Managing Director
Tel: +49 2304. 338 2391
E-Mail:
ebarteska@binteraktive.com
Lohbachstr. 12
58239 Schwerte