The exclusive interview with Mateusz Tessar, Lead Game Designer of Full Ahead!

How is Full Ahead different from other iOS games on the market?
First, the controls. There's quite a few games about throwing a ball/paper out there; I've been playing them myself. But they're all about swiping your finger all over the screen and that just wasn't much fun, at least for me. We wanted to allow the player to throw V3RN (edit. the ball-like character in the game) just like he or she would throw a real life ball. It was possible thanks to the accelerometer and gyroscope of your device and our own physic engine.
The second reason is the style of the game. We're mixing steampunk (we're calling it 'soft' steampunk) and comic book style, 2D comic book effects and 3D objects. The result is quite unique and really nice to watch (but try playing it too!).

Why did you decide to make this kind of controls? Isn't it too hard to learn?
We wanted to do something different than everyone else. The app stores are filled to the roof with all manner of clones and uninspired titles. We're aware that these controls require some effort to learn and master – but that was the risk we're willing to take. The movement itself is really intuitive – just like throwing a real life object. The real problem lies elsewhere – we're all so used to playing similar games by swiping the finger that what's supposed to be more realistic and natural, paradoxically, turns out to be difficult to understand. All in all, it's not about being 'hard to learn' but rather 'hard to remember'. During the development we've invited children to take part in the testing process. Kids understood the controls immediately and had a lof of fun playing Full Ahead!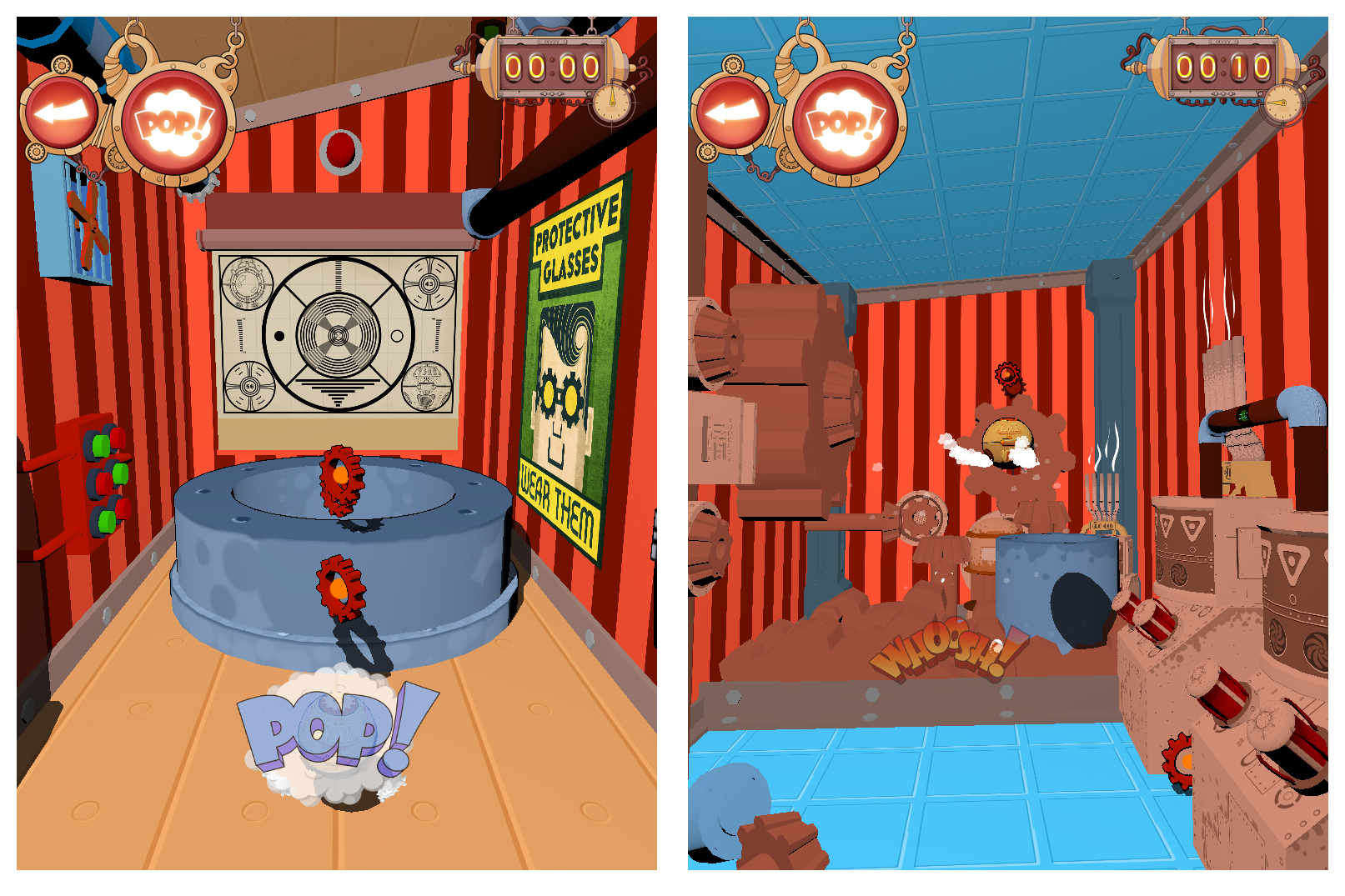 How was the testing in primary schools helpful to your game design?
Naturally, we had some doubts about the controls too. But after watching our target audience have so much fun with the game all those doubts disappeared. After all, playing games such as this one is all about having fun!
Apart from that, kids gave us a lot of feedback concerning the style and functionality of the game. The test sessions took place at different stages of the development and we had chance to implement their ideas and suggestions. Kids had a real impact on the final product.
What's the story behind the Full Ahead?
It's quite simple. A submarine got lost somewhere in the middle of the ocean. Player, as the operator of a remote-controlled device codenamed V3RN must repair the submarine and bring it safely to the surface. To do that, he or she has to travel through 80 rooms of the vessel, solve puzzles and avoid obstacles.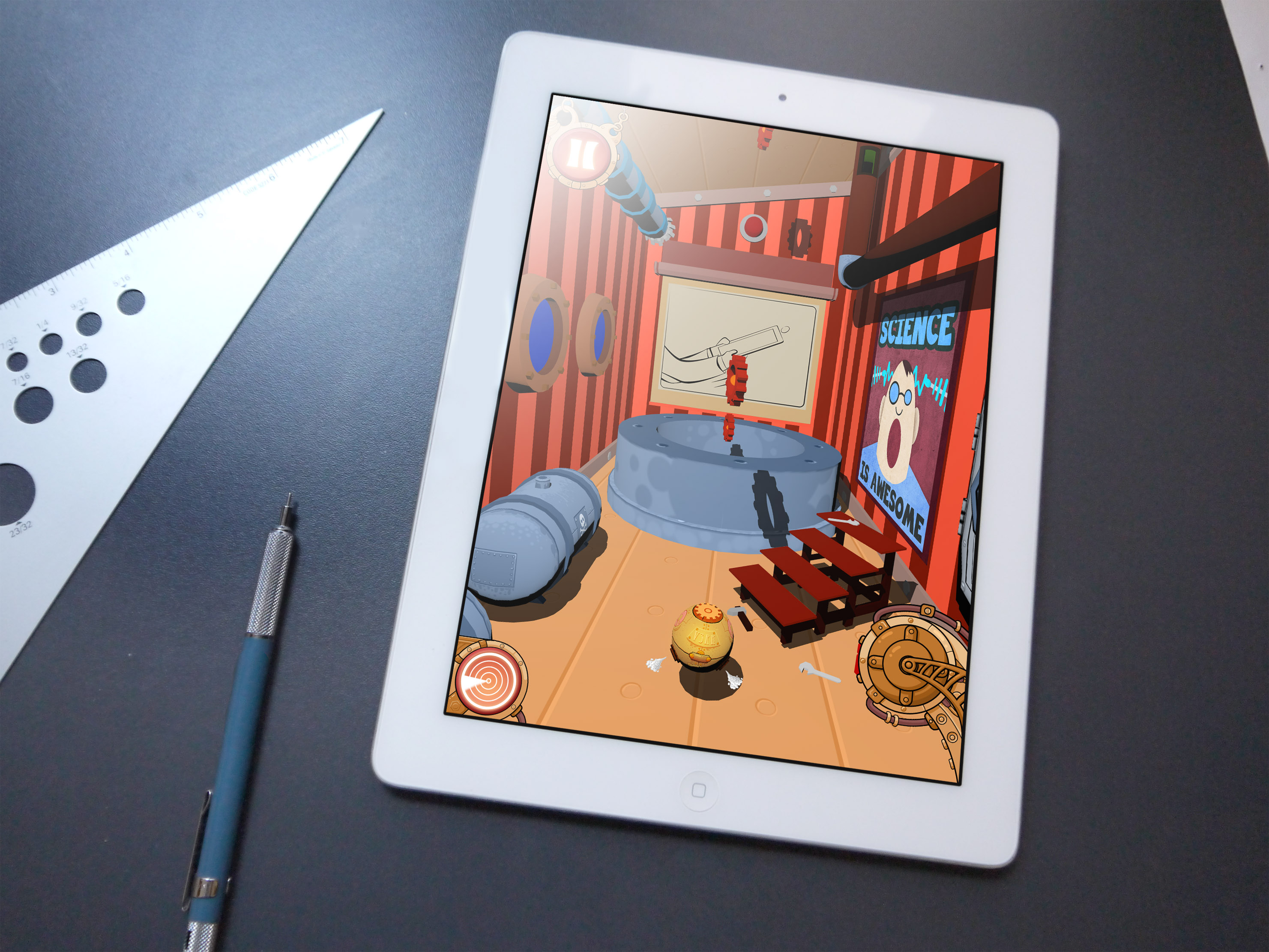 How long does it take to play all 80 levels?
That really depends on the skill of the player. The later rooms might be quite demanding and require more than one try to finish successfully. Mastering every level is a whole different case – while most of the levels can be finished in 1-5 minutes, attaining perfect score will require a lot of practice. And, of course, there are also Game Center achievements – collecting all of them is a challenge in itself.
Are there any improvements and fixes you would like to add in the following updates?
There's no such a thing as a perfect game – we already have some ideas how to improve Full Ahead! For now, however, we will focus on watching how people are playing our game and tweaking it to provide the best possible experience. Maybe some of the levels are too easy or a little too hard? All V3RN's operators can influence how the game plays and looks by giving us feedback. We're also working on additional content that will be added to the game in the future.
Will there be also an Android version of the game in the future?
We're doing our best to make it possible. But first, we want to be sure that the game looks and plays exactly how players want it. Then we'll surely port it to other platforms.
Buy Full Ahead! now at the introductory price of 0,89!