Over a year of intense work, the best idea in the world and top charts in countries worldwide – Emoji Stars hits the App Store and changes the way we all think about music.
Hi! My name is…
For those who don't know (is that even possible?) what Emoji Stars is, here's a brief description: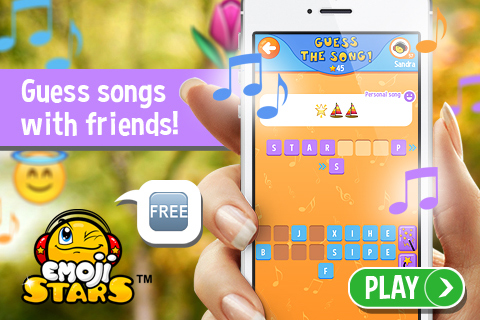 Emoji Stars is the first social emoji music quiz. Using a selection of over 750 original emoticons, players have to either describe or identify song titles created by their teammates. A correct guess lets you listen to the highlight sample of the tune in question and will earn both the guesser and the emoji designer Stars. Stars can later be exchanged for helpful hints, giving players a chance to become the ultimate Emoji Stars champion!
The most important features:
The only emoji music quiz that you can play together with your friends.

Thousands of top-charts songs from all music genres; new added EVERY WEEK!

Send your own personal riddles by selecting ANY song from the iTunes or your private library.

Learn more about songs, bands and music with just one 'Song Info' button press.

Browse and listen to your previous songs in the Last Played Songs menu.

Over 750 original emojis that you know and love!

Invite Facebook friends or search for Teammates via e-mail, nickname or through the contact list.

Collect cool achievements and redeem prizes in the Star Club.

Earn stars and use Hints and Bombs! Don't spend them all at once!

Best game ever!
The rocky road to success
Our goal was to create the most engaging, fun music app worldwide; that's why we've invited friends, players and journalists to take part in our beta testing phase. During beta, we've tested the overall coolness of the game, its impact and tweaked some technical aspects.
Overall, it took us 2456 hours of programming/designing and over 300 hours of testing to launch Emoji Stars. With thousands of songs in database and unique gameplay we've hoped to rock the charts.
And we totally did! We've launched on February 19th. Since day one we've had a huge support from European Apple team. Emoji Stars was featured in several countries, including Germany, Austria, Australia, Canada, New Zealand etc…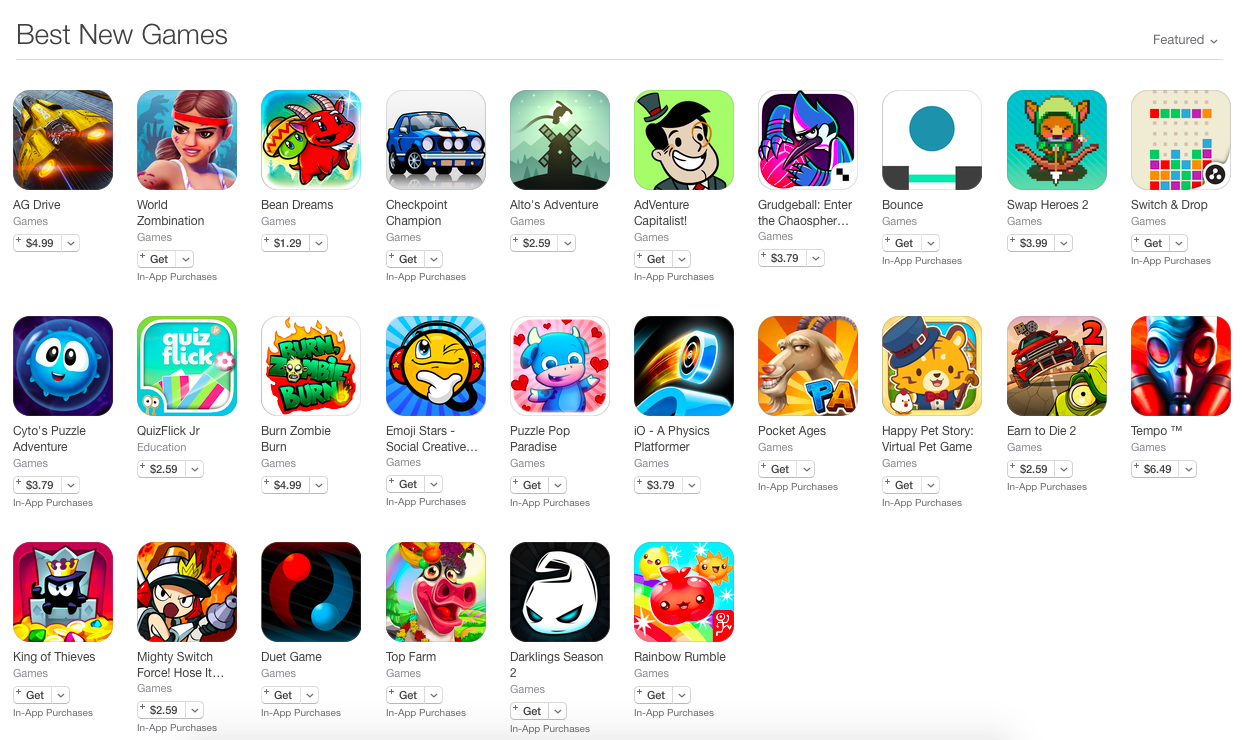 Shortly after the launch we've hit no. 1 music game and no. 2 trivia game in Germany and also climbed charts in Australia, New Zealand and Poland.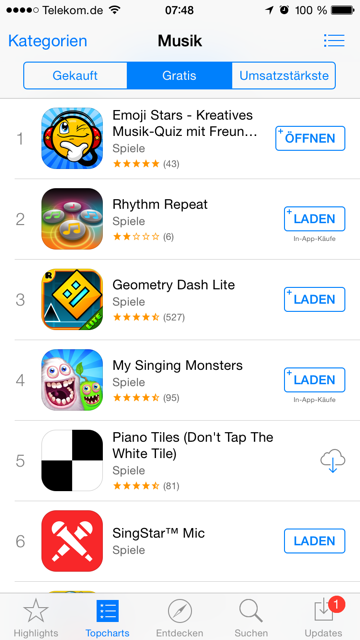 We've found out that ones who love the game the most are Germans. Over 60% of downloads took place in Germany, and we've been featured in most important German media.
Emoji Stars has been called "The next Quizduell" and "Trivia Crack for music" by various online and offline media, including such notable titles as German BILD (one of the most popular newspapers in Germany), BRAVO (no. 1 teenager magazine in Germany), T-Mobile and SocialTimes.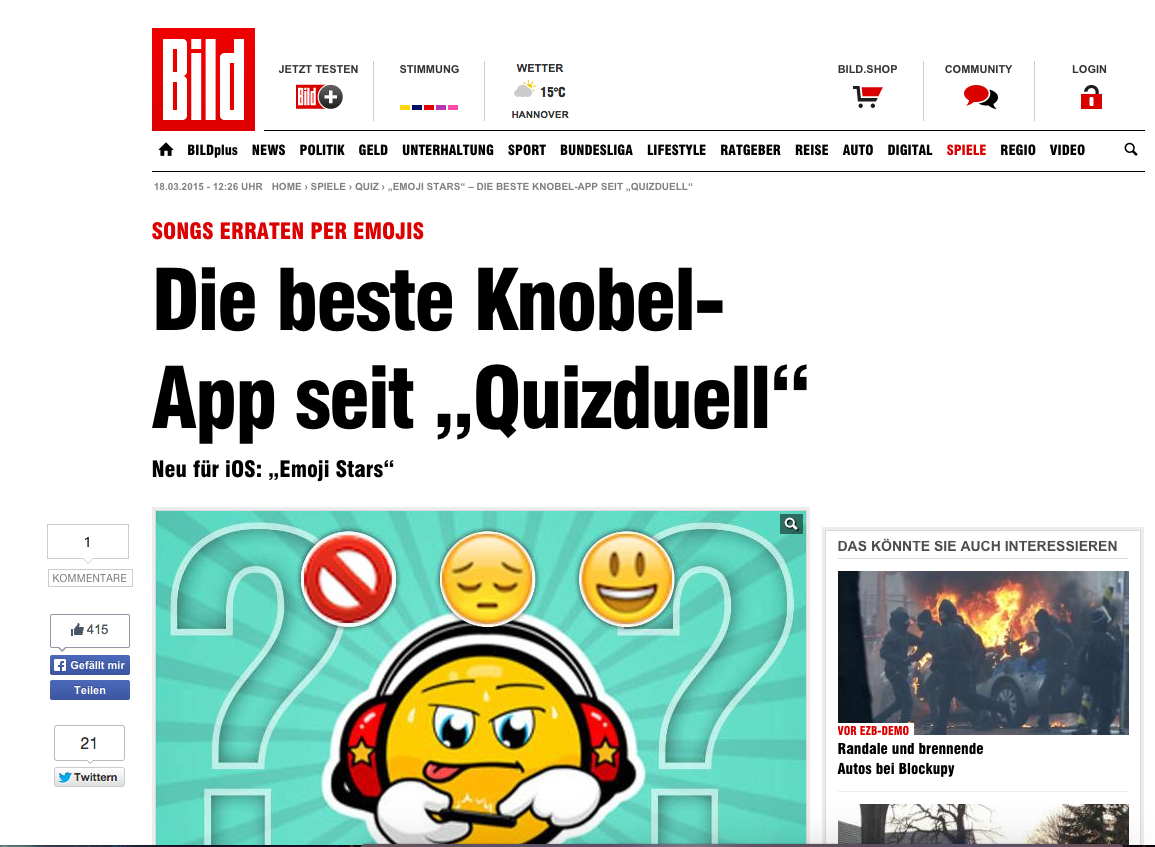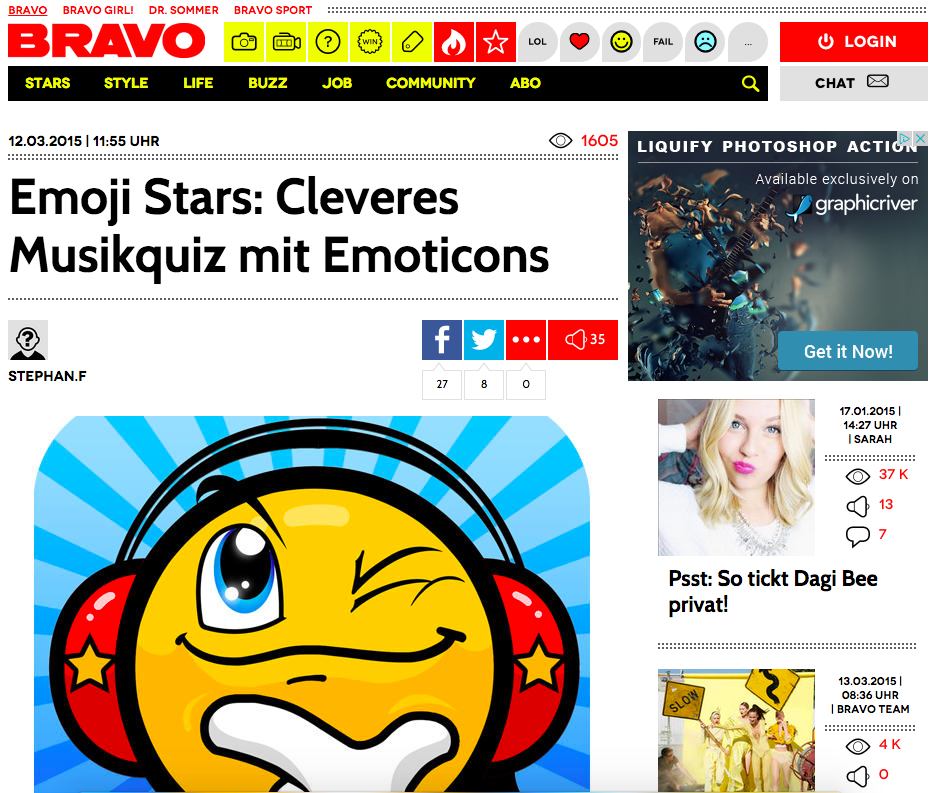 Some of the most important quotes include:
"The best app since Quizduell" – BILD
"It's fun, fast, addictive, and worth checking out." – Mouse Smash
"This is the kind of game you will want to play against other friends that love music just as much as you do." – Entertainment Budda
"Emoji Stars App for iPhone is like Trivia Crack but for testing your song knowledge through emojis" – iDigital Times
People are people
But what matters for us the most is the positive feedback from our users. Since the very beginning we've had huge support from the fans with an almost flawless 5/5 ranking and few hundreds of positive reviews worldwide.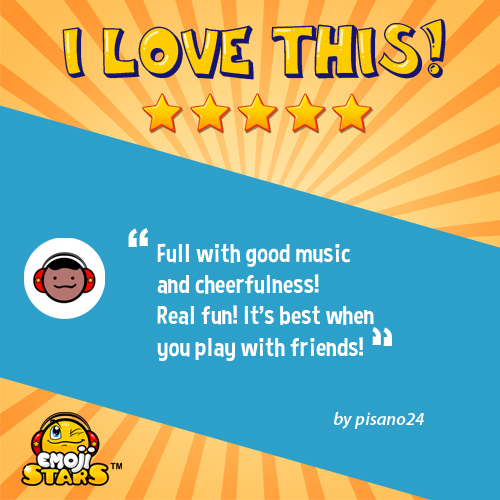 We're overwhelmed not only by your support, but your knowledge of music and creativity. Since day one you've all exchanged over 2 mln of music riddles! Your ideas surprise and inspire us everyday.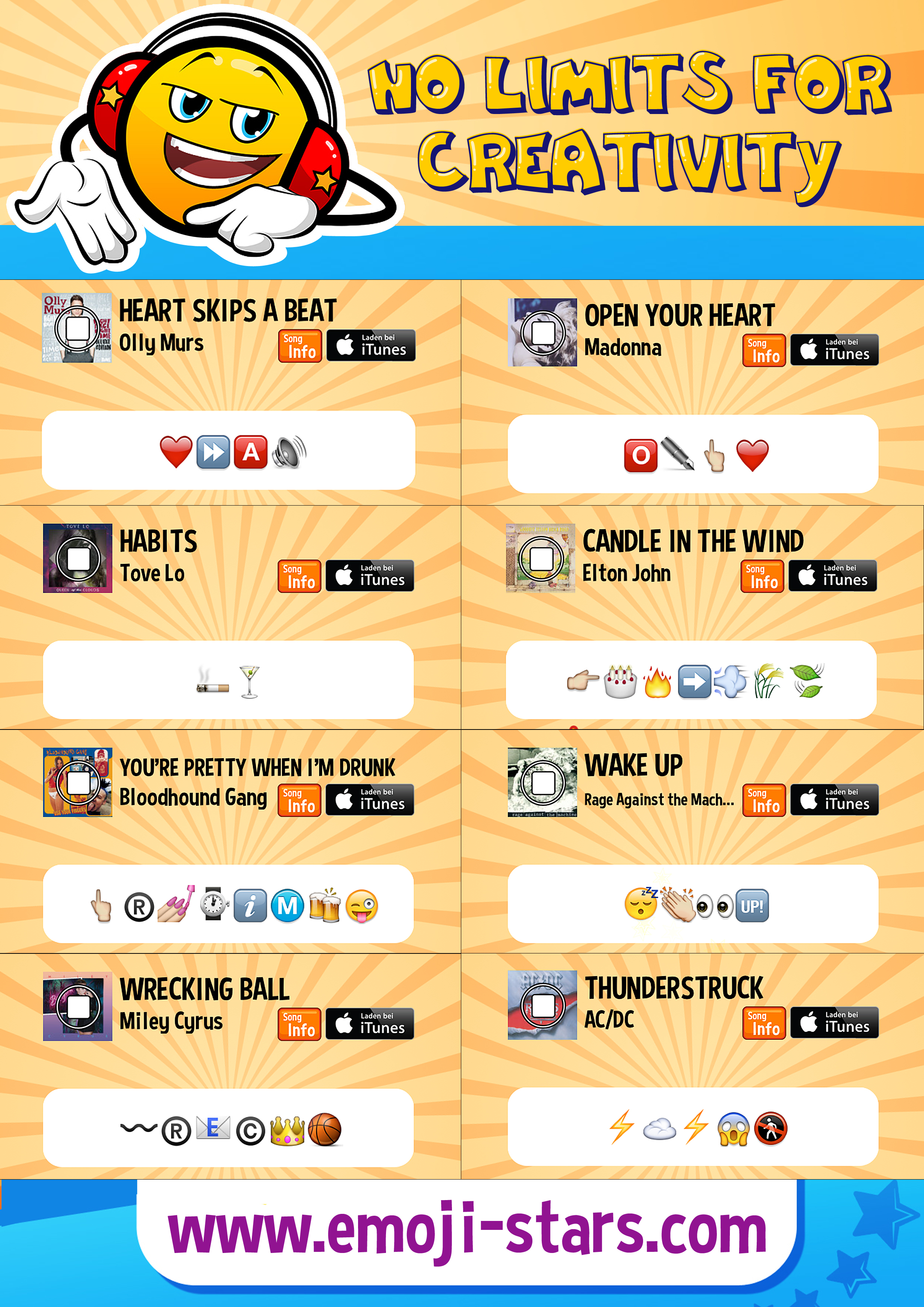 The future is now!
We're still working on Emoji Stars. Our goal is to make the best social emoji game in the whole world! Soon we will introduce new features and updates that will excite all music fans all over the world.
If you want to be up to date with Emoji Stars news don't forget to subscribe to our newsletter below:
See you in the game!